Every business has unique needs as per their process and strategic goals. Solutions should encircle those unique requirements businesses demand to ensure optimized flow of operations with enhanced productivity.
Enterprise Application Development has thus maintained the importance even today as its critical for the business entities to integrate their process.
Enterprise application development demands for skill and experience to understand and deliver what enterprises imagine for, which needs a lot of customization to fit the size of the requirement. Custom made applications play a vital role in addressing specific needs of the organization. It's the skill and experience that is needed to develop those applications and integrate them to a common goal of enterprise productivity.
EckoMantra's Enterprise app development team has both to deliver solutions in real time, tailor made to suit any complex requirements independent of platform to be used. Our highly experienced professionals understand what it takes to deliver a comprehensive and a scalable solution to be deployed in house or on the cloud.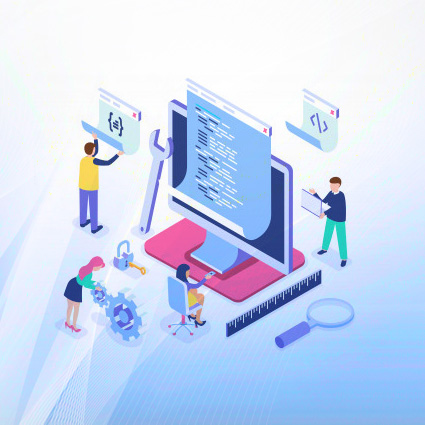 Our expertise on Java, .Net, C++, Python with data bases like Oracle, SQL server help us provide secure and scalable solutions to complex business technical challenges. Our responsiveness to business needs, ensure we deliver more value, faster with less risk.
Our Custom Application Services Include
Solutions architecture and New application development
Application Enhancement, Maintenance and Support
Client-Server Applications
Enterprise Portal Development