There is a huge paradigm shift when it comes to an Enterprise Web Development scenario.  Enterprise Web application development has incurred utmost importance as it has become the gateway to a company's offerings, their strengths, and their accessibility.   It's the entire brand of the company online.  Enterprises today are focusing on providing an innovative experience to their customers showcasing their infrastructure, man power, existing client base etc.
Goal of having an Enterprise website is to generate leads, increase in sales and enhanced profit margins.    It not only gives an online identity to the business but also improves accessibility substantially.   A simple to understand and a creative online presence help companies present their capabilities to their potential customers anywhere in the globe.  As vital as an Enterprise Website, it's even imperative to have a suitable partner who has the knack of understanding the requirements to the core and deliver a world class experience.
EckoMantra's web development team does exactly that.  Our utmost priority comprises in understanding the requirements to the last mile, provide that creative edge in reaching out to the target audience more efficiently with enhanced visibility.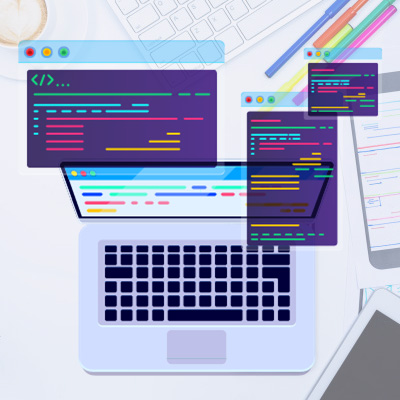 Custom Web Development
We believe that every business requirement is unique and we aim to deliver a unique experience with a customized website design.
Web Application Development
Scattered dots become an art if connected meaningfully. Enterprise requirements, similarly, needs to be streamlined in a meaningful way to enhance productivity. Our expertise in Application Development help organizations perform better with customized solutions.
Responsive Web Development
Today's businesses are highly responsive to their client's requirements. Giving a responsive view of your website could be the first step. Make your clients experience the power of your website no matter which device they use, with our Responsive website development.
Our expert Web development team seamlessly works on PHP, Ruby on Rail and Angular with back end databases such as MySql and MongoDB with PHP frameworks like Laravel, CodeIgniter and CakePHP.
We specialize in delivering robust Ecommerce solutions on Magento, Prestoshop, Shopify, OpenCart, OSCommerce and WordPress, Drupal for content management system.
With hands on with Moodle we extend our specializations to a comprehensive Learning management system.