User Experience (UX) is pivotal not only in software product offerings but every component a customer uses. It's the simple, creative and easy to understand way of presenting aspects ensuring effective usage of the product maximizing the productivity of the end user which is the key goal of any product manufacturer.
Effective usage of Technology results in a happy customer and a profitable business entity. UX has an important role to play in these three vital components of every business environment, joining the dots of each component to give a creative impact resulting in enhanced productivity.
We at EckoMantra believe UX as an experience rather a mere concept. Our experts in the domain give a creative edge to the products or offerings in line with your company's strategic goals. We deliver world class solutions on latest technology to make sure your company is ahead of competition in technology adoption.
EckoMantra has been awarded as one of the 20 most promising UX/UI Design service providers by Silicon India for the year 2018 is just a reference to our contributions in providing a creative and an exceptional UX work.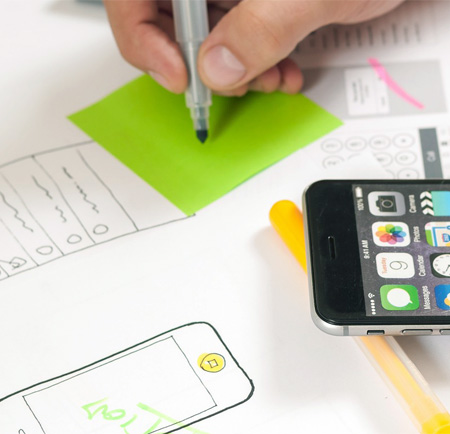 UX/UI Research & Analysis
UX/UI Research & Analysis a vital and a first step to measure the interaction between the user and user interface to maximize the user engagement.
Information Architecture
Information Architecture and User Stories to give that much needed foundation to an efficient user experience, organizing aspects of the design perfectly
Human Factor Analysis
Human Factor Analysis, analyzing the human intervention and the impact on the end product
Usability Testing
Usability Testing to analyze the usability of a product, process or a component with real users gives a proper direction to the UX process.
Wire Frames & Prototypes
Wire Frames & Prototypes map the general user flow and the information architecture.
Visual Designs
Visual Designs gives the picture of the end product on the data collected making it a perfect combination of creativity and simplicity.